Introduction to RISC International
The RISC International working group (informally known as RISC International) manages the international strands of work arising from the Security and Resilience Growth Partnership and RISC Council. It leads RISC's working relationship with the Department for International Trade's Defence and Security Organisation (DIT DSO), as well as other relevant departments and agencies. RISC International works to support the implementation of UK national security objectives overseas and to fulfil the international economic potential of the UK's Security and Resilience sector.
Current activities
RISC International and DIT DSO are working together to promote UK security exports and to deliver the 2019 Security Export Strategy through the following work strands:
Implement the UK Security Export Strategy;
Prepare joint briefings on priority countries and capabilities;
Host joint events at security conferences;
Support HM Government with sector specialists.
These work strands will be updated over time and are subject to change.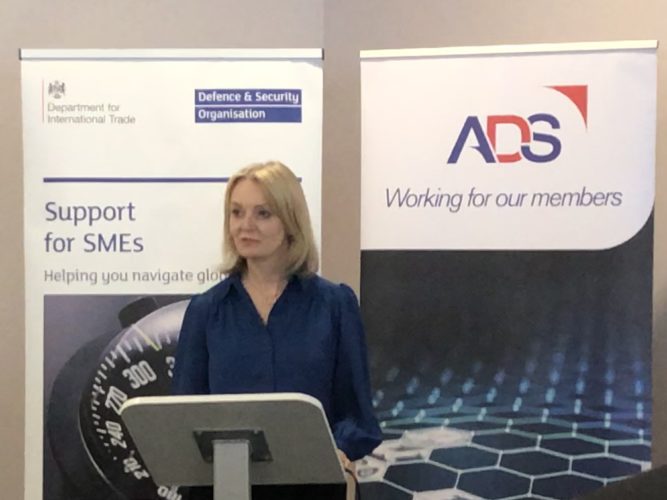 Photo of the Rt Hon Elizabeth Truss MP, Secretary of State for International Trade and President of the Board of Trade, launching the 2019 Security Export Strategy at DSEI 2019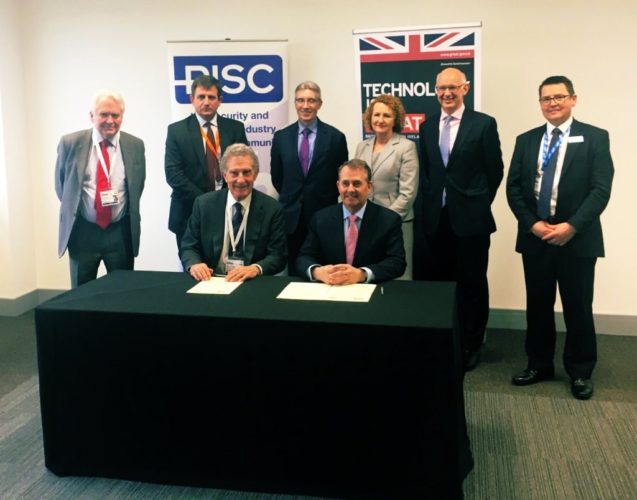 Photo of the signing of the Collaborative Agreement at Security and Policing 2019
[Pictured from left to right: John Howe, Thales; Mark Goldsack, DIT DSO; Sir Kevin Tebbit, RISC; Paul Everitt, ADS; Rt Hon Liam Fox MP, DIT; Elizabeth Sheldon, Evidence Talks; John Mahon, DIT; Shaun Hipgrave, JSaRC]
Key links
Security Export Strategy (September 2019)
Collaborative Agreement between HM Government and RISC on the RISC International Working Group (March 2019)
RISC International Working Group Terms of Reference (February 2019)
Key partners
Department for International Trade's Defence and Security Organisation
techUK – International Trade programme
British Security Industry Association (BSIA) – Export Council